Our Clients
Our clients span industries as diverse as social media, steel, luxury goods, energy, distribution, commercial real estate, leisure, education, and include some of the world's largest multinationals, as well as venture-backed start-ups and non-profit organizations.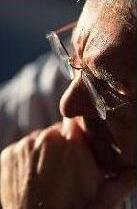 Some of our clients find themselves in competitive stalemate characterized by undifferentiated offers, razor-thin margins and cut throat competition. They seek true breakthroughs that will reinvigorate profits and leave their rivals behind.
Others have technologies, competencies or other assets that represent new or potential competitive advantages but are unsure how best to exploit them. They seek business models and plans capable of sustaining and maximizing profits.
Still others dominate their industries and ask us to inspect their business models for current or potential vulnerabilities.
Though they vary in size, industry and position, all of our clients desire sustained growth. As individuals, they also tend to be creative leaders who are positioned to make and direct the implementation of strategic decisions.